Having been a fan of Karen LePage's work since her book was released last year, co-authored with Shelly Figueroa 
Sewing For Boys
, it was no surprise to me when I fell in love with her very first pdf pattern.  
The Goodship Dress
 by Circus Wear is quite simply, stunning.
That being said, I was thrilled when Andrea of Go To Patterns asked me to be a part of her Very Go To Christmas Series.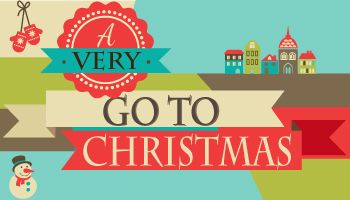 Could I try out the Goodship Dress?  Heck yeah!
The pattern was quite possibly one of my favorites to ever work with.  It was easy to follow, with exact instructions and great illustrations – but it wasn't overdone.  I was able to sew this dress up in 1 morning during a nap time – which in my opinion is really saying something.  The pattern even had some fantastic technique tips that I was really excited to learn and have already put into good use with my other sewing projects!  Perfect for any little girl on your list between the ages of 2 thru 14.  That's right – fourteen.
Of course it looks a little wonky in the photos because my daughter naturally loves the pockets the most, which means she immediately put her hands in them and started trying to pull the dress apart.  HA!
But I am personally fond of the gorgeous soft wool fabric I splurged on with a 40% off coupon, to make the dress more seasonally appropriate. And of course the Sarah Jane Out to Sea fabric *sigh*, love.
The Goodship Dress by Circus Wear receives nothing but the highest praise from me.  Seriously, love it. Wear it in the Summer sleeveless, or put a long sleeve shirt underneath it for Winter wear! Furthermore, the dress will grow with your child and last for more than a couple years thanks to the generous pleat and bow detail in front.  This dress is so worth the price, you will use it over and over again!  Well, at least I know I will :).
The Goodship Dress by Circus Wear can be found at Go To Patterns.

Thanks so much for stopping by, and until next time…
Happy Sewing!