Today I have the honor of introducing Susan from
Living with Punks
! This funky Momma has one of the coolest blogs around, and her talents seem to be endless! She can switch from clothing to home decor in a heartbeat, and everything always seems to come out fabulous! After all, you have to love a woman who has a way with
pom poms
.
Here are just a few other of my favorites:
And did I mention that she is in the middle of her own Series for the entire month of June, one that I had the privilege of being a part of on June 7th?!!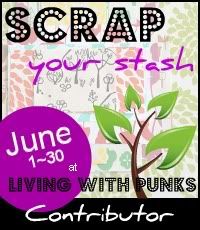 You have to check it out…waste not, want not – at least, not with your fabric scraps :).
3 kids, 1 husband, a blog, a series, and she still is making it work. An inspiration for me with my third on the way!
Of course Susan is incredible once again here today. Just take a look…
——————————————————————————
I am so excited to be here to show you my remix! You see, I am a rule follower, so this remix post was a challenge for me to even think about. I do have to admit I was intimidated, but after I got over it and sucked it up and got down to business, I love the outcome…and it was easier than I could've ever imagined!
I think Jessica has started a new obsession for me! Like I need more. Ha!

What I am most proud of is how easy this romper is to move in, because elastic around the legs can get tricky!
I started with Burda 9652. It was one of the first patterns I purchased when I started sewing and have used it many times to make some cute overalls.
The mods I made were cutting the inseam down to only 4"
I also added 4 belt loops between the bodice and the bottoms
I made a casing to hold the elastic to create a fun, gathered leg
And, I also changed the closure by adding velcro, instead of snaps

Thanks for having me Jessica and thanks for stretching my brain 🙂
———————————————————————————————–
Thank you so very much for being here with us today Susan! I love, love, love that romper, and your daughter is just so darned cute in it! I absolutely love the fabrics you chose, and lucky for me – I happen to have that pattern in my stash! YEAH!!!
Don't forget to check out Living with Punks and the Scrap your Stash series going on now!
Thanks so much for stopping by everyone, and until next time – Happy Sewing!